We are excited about the new products coming into the store this year. Below you'll find the items arriving soon:
Literary Themed Candles – Arrived February 27, 2018! They smell delightful! And the colors are amazing. Visit the store to check them out.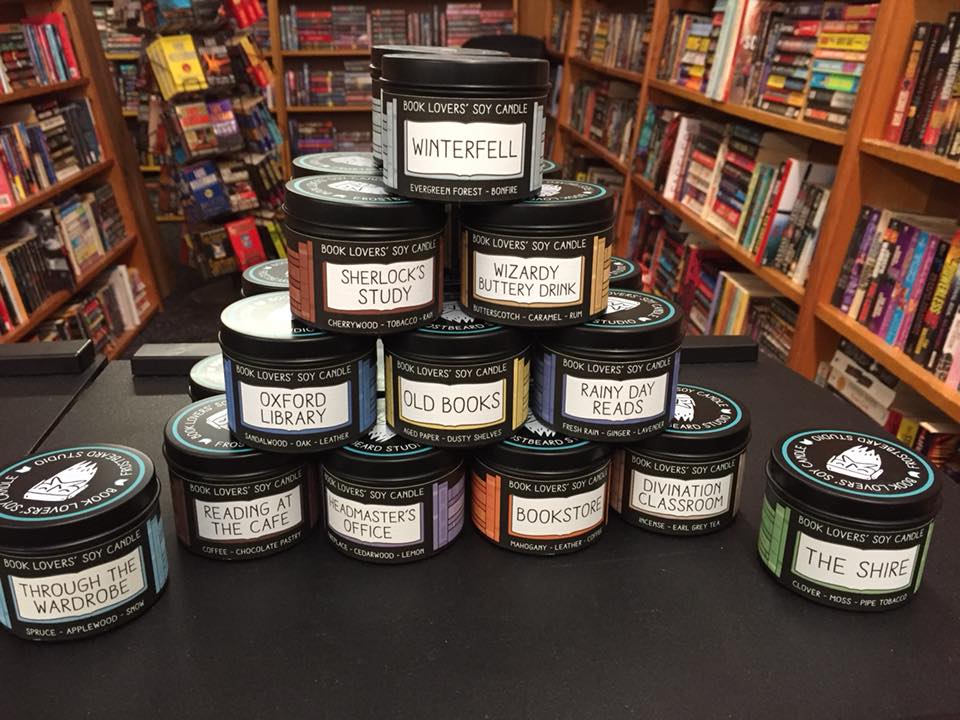 Cloth Book Covers – in three sizes to fit all of your favorite books!
Bookmarks – various sizes, shapes, and materials.
Glassware with fun bookish quotes – coffee mugs, water bottles, travel cups, beer glasses